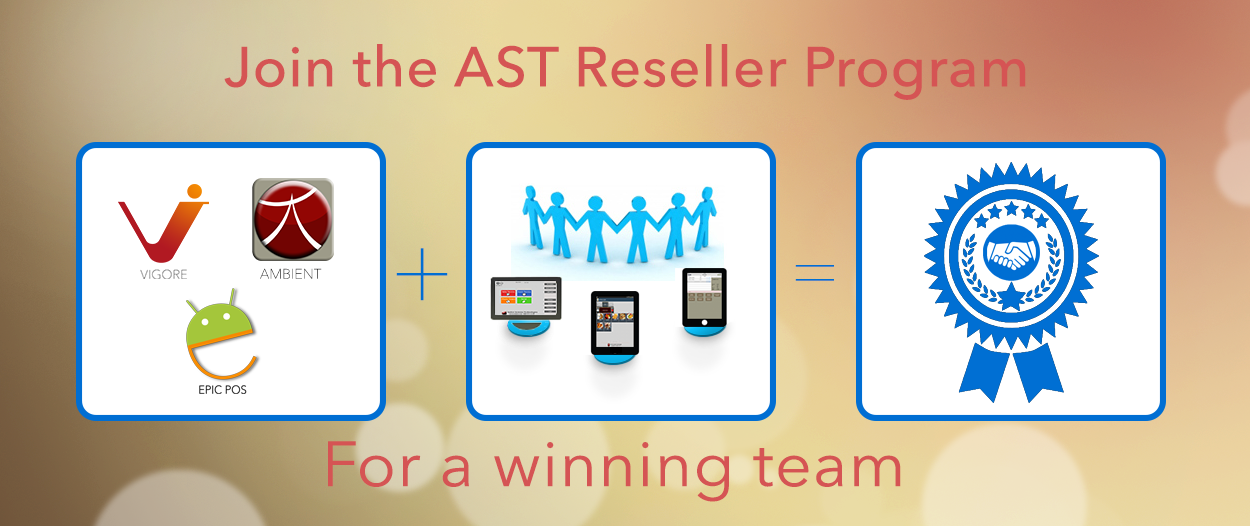 We welcome people with similar passion and drive to generate sales and support to build strong long term relationship using their geographical locations and contacts. We offer handsome revenue share with upfront and or monthly residual basis. If you think you are a perfect fit to join the program and get new customers using our cutting edge technology, feel free to contact us.
Give your customers what they have been looking for a solid, reliable, secured and a great product for the POS and modern Tablet POS solutions. Our software suite is a complete business solution for restaurant and general retail merchants to offer them a product with great prices and loaded with features which they always wanted. Several and almost all US based leading integrated Merchant card services are offered at great rates with support package which will help build your clientele base quickly and more in numbers.
We have clients spread out all over the nation and international whom we can use as good reference guide to promote more customers.
If you are a merchant card services ISO or a reseller and are interested to use our PCI/PA-DSS certified gateways, please send us the appropriate details of your platform so that we can have you contact our gateway specialists and they be more than happy to assist you to get started smoothly.
Please send the information of your demographics using the form below. Our reseller program coordinator will contact you soon with training schedules and other necessary NDA paperwork.
* Terms and conditions apply. All patents, licenses, copyrights and trademarks are reserved by their respective owners. All rights reserved.