AURA 2.0 unleashed and ready to GO!
Free 14 days trial available on request.
Free yourself from the day-to-day operations and manage remotely with in-depth valuable real time data on your PC or internet connected Smart Phone or Tablets.
Aura is an analytics tool to help you oversee your business operations. It includes everything from monitoring your sales, pulling up past sales, managing employee's hours, and much more.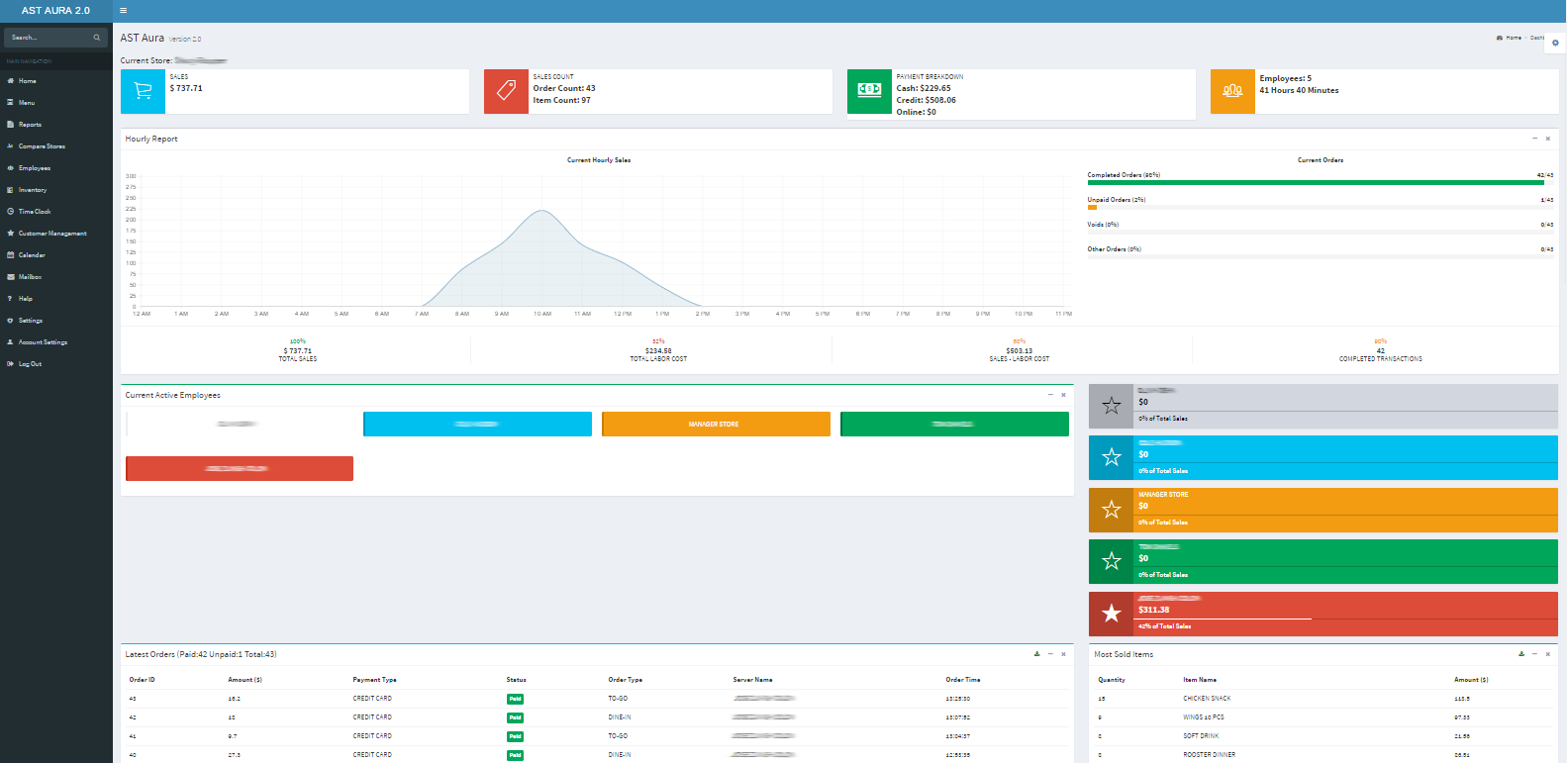 On the home page, you can view your sales, sales breakdown, employee status, hourly sales, latest orders, and most sold items. All the data you see is generated in real-time and you can also choose to view data from other stores you have registered.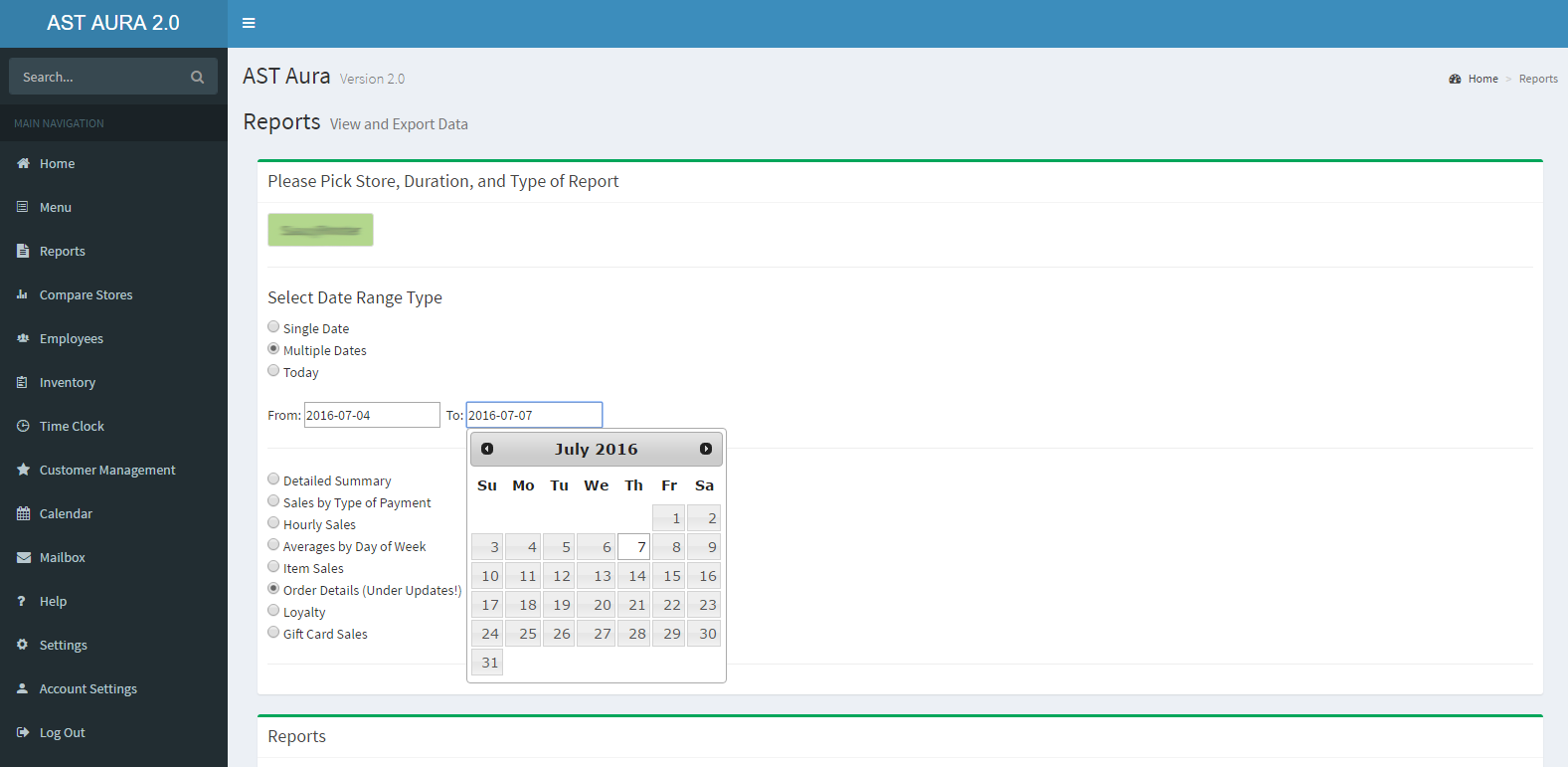 You can view and export various reports. Choose the desired store you wish to pull the report from, select the date range, then select the type of report you want to view. The report is generated according to the options you have selected.
Other Features:
Compare Stores
If you have multiple stores, this section compares payment breakdowns to help you visualize the breakdown of your sales between multiple stores.
Employees
Manage your employees in this section. Start by choosing a desired store, then select which option you want to choose:
View Employee

Current Employee

View Employee Hours

Edit Employee Hours

Payroll Report
Customer Management
You can view your list of registered customers and initialize or change loyalty for customers.
Account Settings
You can change your username, password, name, and email address associated with your account