Online Ordering

Use a mobile device or a desktop to allow customers to search for your business and place and order online. They can create and save a profile for easy access and sign-in. They can pay online or in-store with an option to save their credit card on the most secured payment gateway integration we have. 
User Registration and Login
Before the customer tries to order online, they must either login as a guest or as a registered user.
Store Listings
After a customer logs in as a registered user or guest, they are given a list of stores nearby based on location. The user will be able to view and choose with store they wish to be redirected to.
Customize Menu Item
On the ordering page, the customers can view menu items by clicking on the various categories listed at the top. Simply tap or click on an item to add it to the cart. If an item has any forced modifiers, a dialogue box will pop out asking for customers to choose modifiers.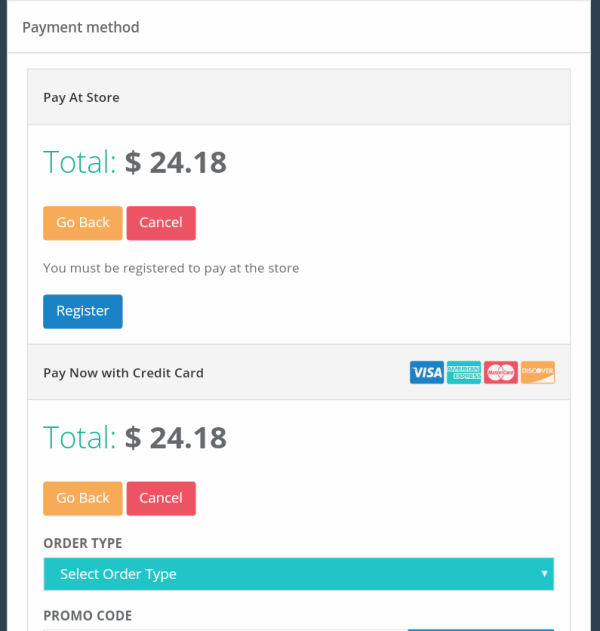 Payment
Once the customer decides to check out, they will be directed to the payment site. For an unregistered guess, they must proceed checkout by entering in credit card information for payment. If the customer is registered, they can choose to pay in store and not have to pay at the current moment. Or they can choose to pay now by manually entering in credit card information or use a previously saved credit card token. 
*Conditions apply and details available via email only